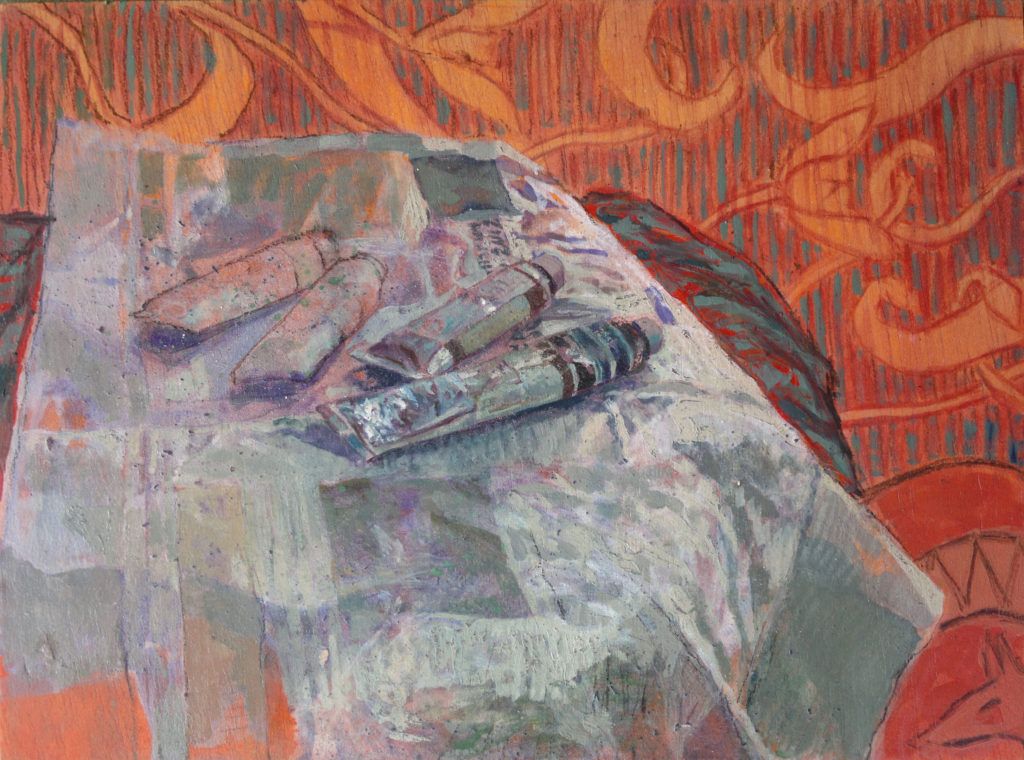 Tubos de óleo sobre papel de periódico y fondo ornamentado
Oil tubes on newspaper and ornate background
Tubes de l'huile sur le papier journal et de fond ornemental
新聞紙や装飾用の背景に石油の4本のチューブ

27 x 35 cm. (10.6 x 13.7 In.)
Óleo, carbón compuesto y lápiz compuesto de sepia y sanguina sobre tabla.
Oil, coal and pencil compound composed of sepia and sanguine on board.
Huile, charbon et crayon composé composé de sépia et sanguin à bord.
---
Oil tubes on newspaper and ornate background  Juan Vaquerizo