Retrato de Marta (Vidriera)
Portrait of Marta (Stained Glass)
マーサの肖像(ステンドグラス)
1990
88 x 62 cm. (34,6 x 24,4 inch)
Vidrio Alemán de Lamberts Glas (Rojos Y marrones)
Vidrio Francés de Saint Just (Azules y Verdes)
Ácido fluorhídrico rebajado al 50% (Labio inferior)
Plomo belga de tres Gruesos
Cobre estañado y encintado (Solo en los ojos)
Estaño estafadores 10% de la Plata En Las Soldaduras.
Varillas perimetrales de hierro soldado de refuerzo.
German glass Lamberts Glas (red and brown)
Glass French Saint Just (blue and green)
hydrofluoric acid lowered to 50% (lower lip)
Belgian lead three thick
Curb copper and tin-plated (Only in the eyes)
Tin with 10% silver solder.
perimeter welded iron rods reinforcement.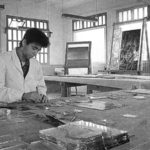 Ph: Rosa Feliu

1990

for the magazine Nuevo Estilo.
Ubicación desconocida desde 2011, en depósito del Ajuntament de Barcelona.
Location unknown since 2011, on deposit of Barcelona City Council.
---
Retrato de Marta (patrón de vidriera)
Portrait of Marta (Stained Glass Pattern)
マーサの肖像(ステンドグラス柄)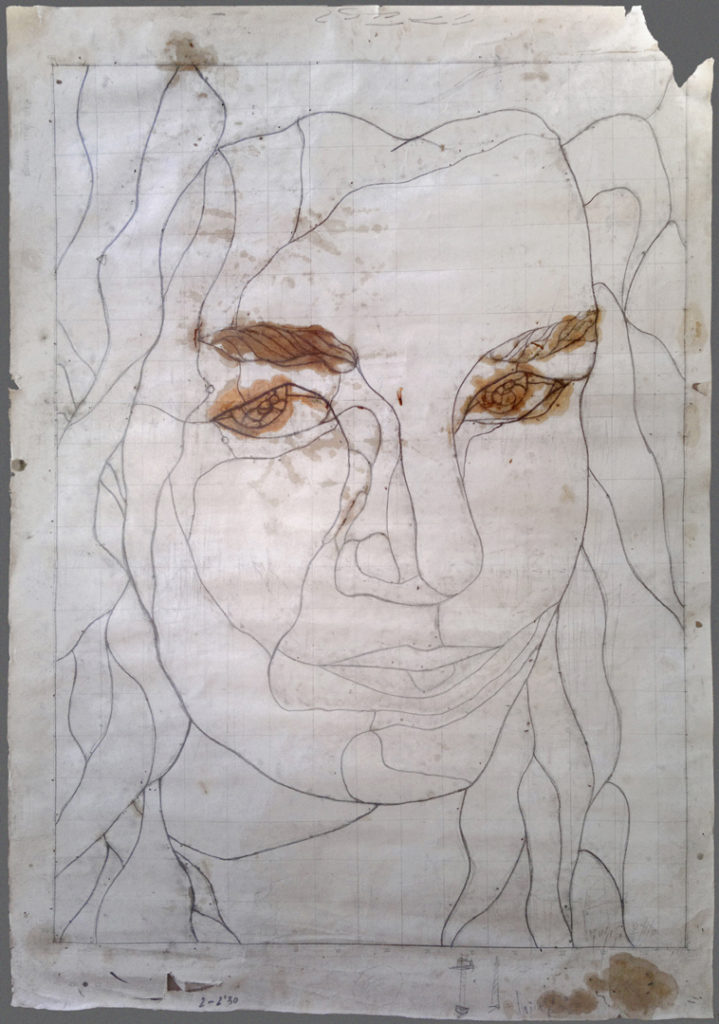 Grafito sobre papel
Graphite on paper
紙の上にグラファイト
1990
Interior frame
88 x 62 cm. (34,6 x 24,4 inch)
---
Portrait of Marta (Stained Glass)   Juan Vaquerizo